Brooklyn PC Clinic Computer Repair & Support
Brooklyn PC Clinic is a computer repair and support service located in the Carroll Gardens/Gowanus area of Brooklyn. Our repair and support services coverage areas include Park Slope, Prospect Heights, Windsor Terrace, Boerum Hill, Cobble Hill, Brooklyn Heights, Red Hook, Bedford-Stuyvesant, Forte Greene, Sunset Park, & Bay Ridge. We also service clients in Manhattan, Queens and on Long Island.
Run by a certified IT professional, Brooklyn PC Clinic services homes and businesses in the New York Metro region. We are committed to providing prompt, reliable, and effective computer support. Response times are fast and appointments are typically scheduled for the same or next day.
Services include
Data backup and recovery,
Installation & support of wired and wireless networks,
Computer system upgrades & repair
Detection & removal of viruses and spyware,
Advice on purchasing the most suitable computer equipment
We support Windows, iPhones, iPads and network-connected devices such as Home-Theater PC's, Roku boxes and Apple TV's.
We offer instant remote support over the internet click here for more info
If you would like to see what clients think of their experience using Brooklyn PC Clinic, take a look at Client Reviews by clicking on the Clients tab.
If you have a question about our services, use the Contact us message box. Existing clients receive free email support through Contact Us. First time visitors can use Contact Us to describe their issue and will receive a fast response.
Brooklyn PC Clinic has earned the service industry's coveted Angie's List Super Service Award 3 years in a row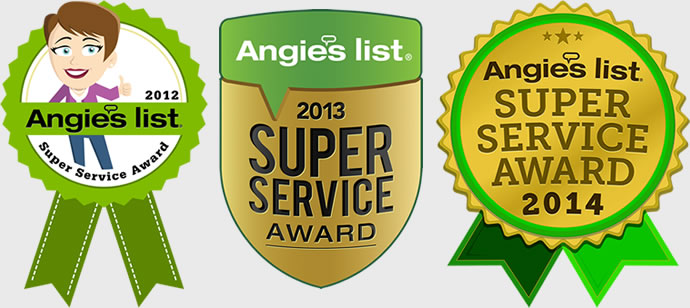 "Only about 5 percent of the Computer Repair & Services companies in New York Metro have performed so consistently well enough to earn our Super Service Award," said Angie's List Founder Angie Hicks. "It's a really high standard."
Read our reviews on Yelp
What
Clients

say?
Licensed Clinical Social Worker
Mike is as expert as anyone could be and a very nice friend as well. He has been helping me and my husband for about 5 years. I thought my computer was ready for the junkyard, but Mike cleaned it out, debugged it, and now it works very well and probably has about another half year of life. You could not do better than consult Mike for any computer problem.
Wish there were 10 stars we could give you!
Mike, you've come to the rescue again. Thank you, once more, for rescuing us from our own technical ineptitude, and restoring our computer to its former, wonderful state. We have come to the conclusion that there is nothing you cannot fix, that you have the patience of a saint, and if it were in our power, you'd receive the Nobel Prize for Computer Repair and Maintenance. Bravo, and thanks again!
Expertise, Convenience, Trust
Anyone who has ever had a problem with a computer and did not want to (or could not afford to) submit to the commercial regime of planned obsolescence ("Just junk it") knows that the two most important service words are convenience and trust. From my experience, these seem to be the pillars of Mike's practice. Why go anywhere else?
owner
Mike and his staff are our Life Saver's. Many occasions we can resolve problems and or questions with a phone call. It's great to have someone you can depend on.for your IT stuff.
Knowledgeable, flexible, friendly
I've called on Mike Jonas several times over the last couple of years. Each time he has been knowledgeable about the problem and has worked to resolve it in a timely way, even coming once on a Saturday evening because the setup had run into a snag (not his fault). I recommend the Brooklyn PC Clinic highly.